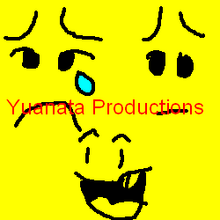 Yuanata Productions is a Company who founded by Ivander Yuanata.
List of Shows that continued
Edit
Lego Elmore Moments
Lego The Adventures of Gumball and Darwin
Lego The Misfortune of Being Ned
List of Shows that discontinued
Edit
Lego HeartCatch PreCure!
Band Adventures
Yuanata Productions's Interview
External Link
Edit
Ad blocker interference detected!
Wikia is a free-to-use site that makes money from advertising. We have a modified experience for viewers using ad blockers

Wikia is not accessible if you've made further modifications. Remove the custom ad blocker rule(s) and the page will load as expected.